At the start of our project, three-quarters of the Year 5 pupils at Westacre Middle School in Droitwich didn't know much about the town's brine heritage. They do now! Watch our short film (above) to find out how they got involved.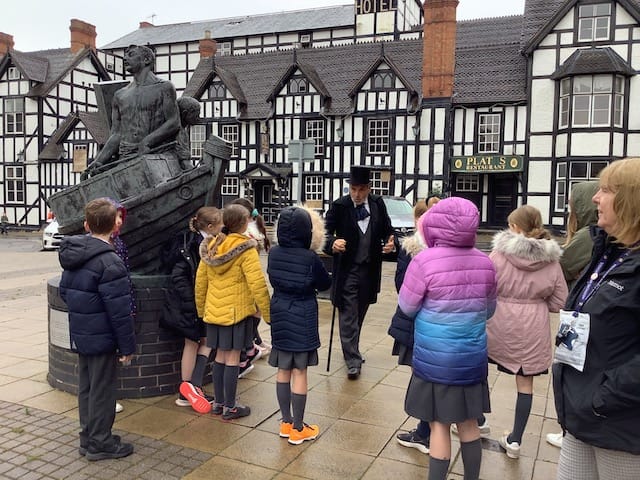 All 150 of Westacre's Y5 pupils have had some action-packed sessions with the Brine Memories team, learning about Droitwich's heritage via a treasure hunt, a town walk and by interviewing over Zoom people who actually went to the Baths. They even heard from John Corbett, the 19th century businessman who was behind many of the town's enterprises and architecture.
Here they are investigating documents, photographs and artefacts that shed light on the town's heritage: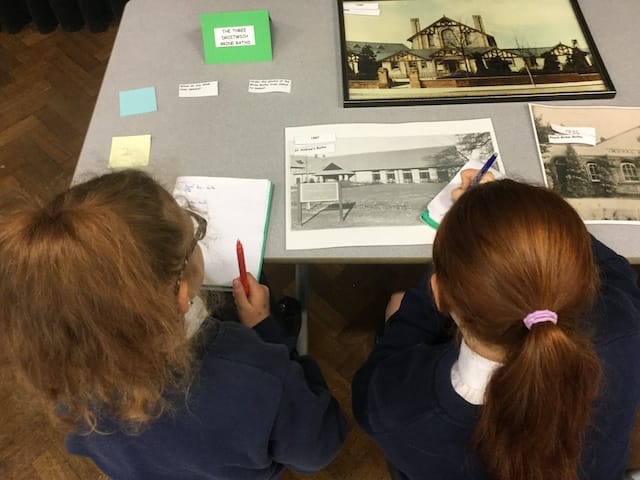 The rain did not dampen anyone's enthusiasm on this walk around Droitwich, hearing from Brine Memories volunteers about different brine-related landmarks.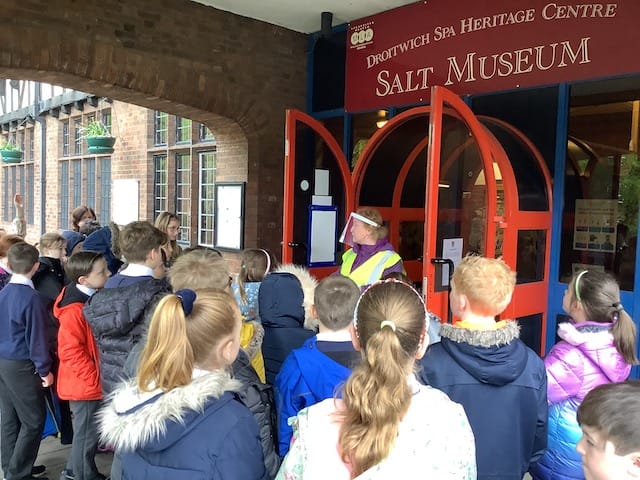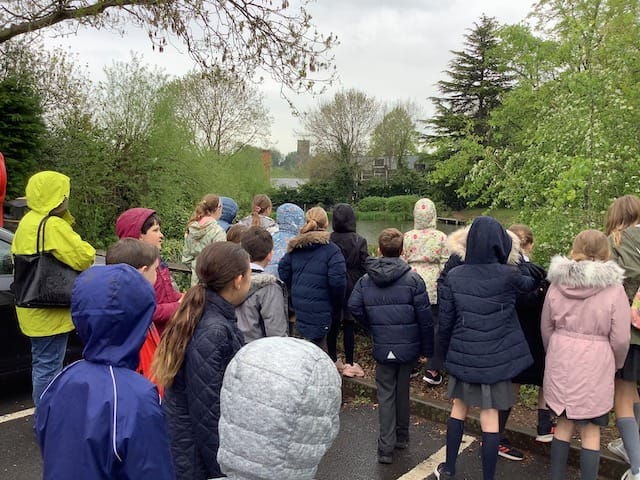 They also learnt how to record the memories and experiences of people who used the Brine Baths, and then conducted their own interviews using Zoom: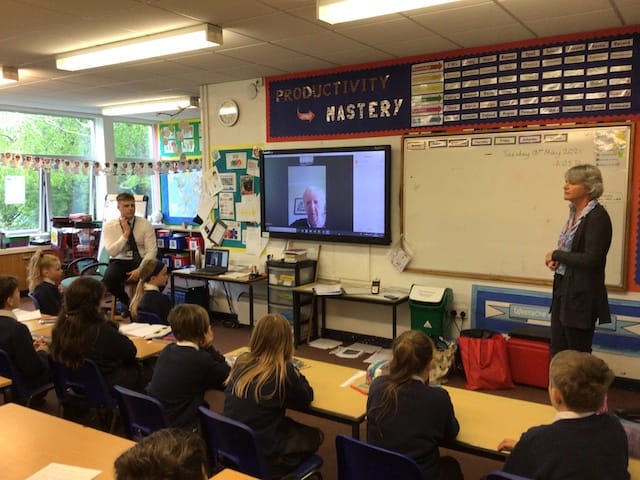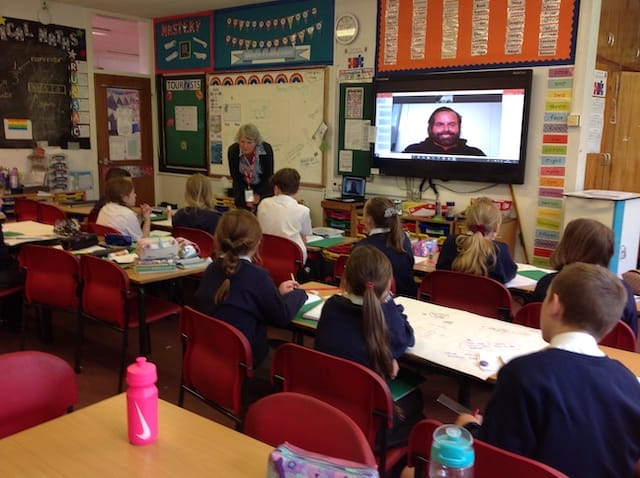 And to hear what some of the children thought about it, read their blogs here.